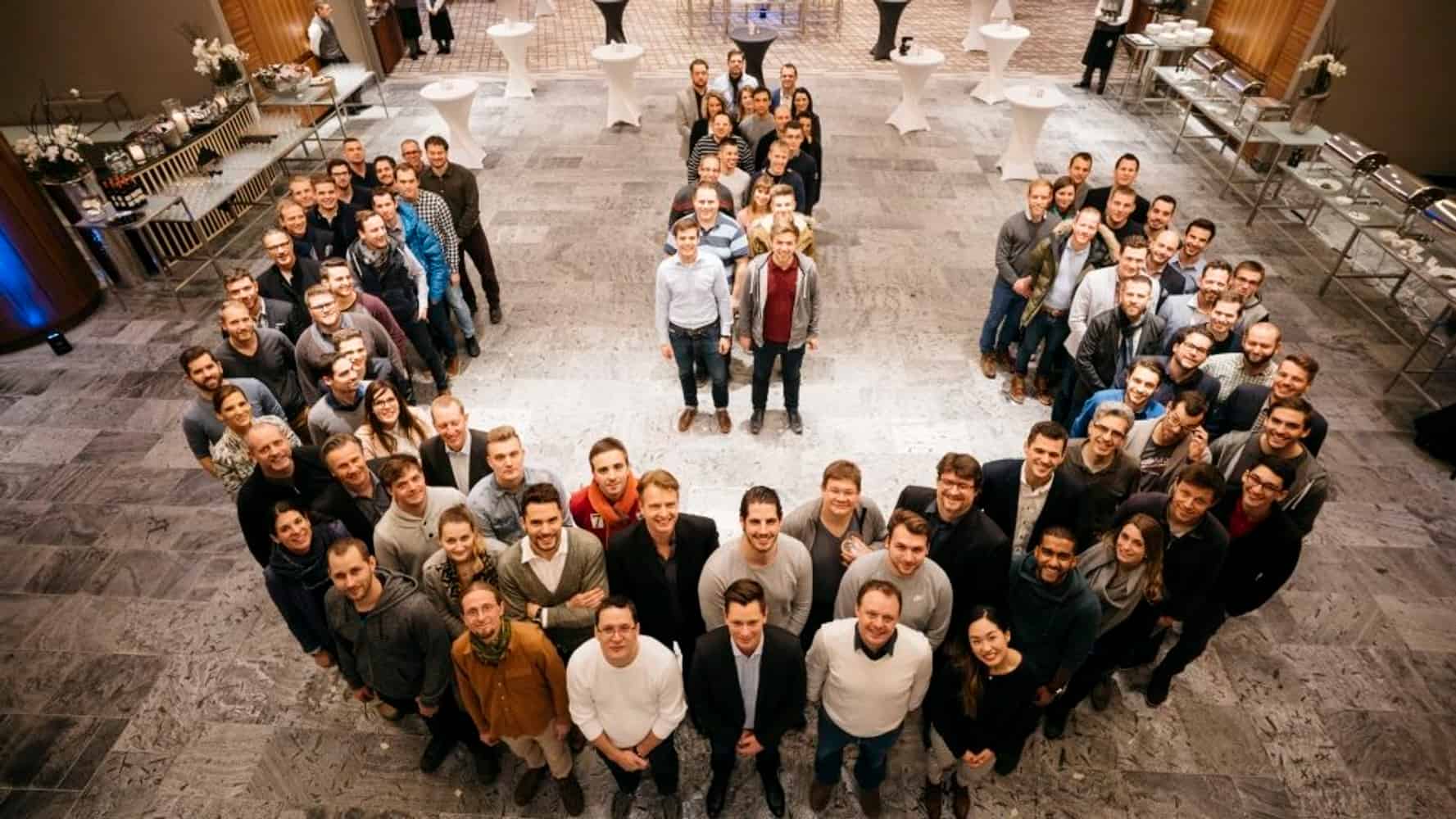 Mit dem Jahresbeginn haben wir die 100er Grenze überschritten und zählen heute über 100 FANTASTIC PEOPLE.
Um die "magische" Zahl 100 zu visualisieren, haben wir uns am vergangenen Jahreskick-off in Davos dem Eintrittsdatum entsprechend, chronologisch aufgestellt. Die Länge dieser "Crew-Kette" hat uns überwältigt.
Wie im Movie unschwer zu erkennen ist, streiten sich die drei Gründer um die #1. 🙂
isolutions wurde im 1999 von Josua & Benjamin Regez und Pascal Grossniklaus gegründet. Dieses Jahr feiert isolutions ihren 18-jährigen Geburtstag und darf zur Volljährigkeit über 100 fantastische Mitarbeiter zählen. Wir sind mit einer dynamischen Crew am Start und empowern unser Kunden täglich aufs Neue. Unser Teamspirit ist JUST GREAT!
Da wir nach dem Motto: "NONE OF US IS AS SMART AS ALL OF US"​ leben, streben wir auch dieses Jahr ein hohes Wachstum an und freuen uns auf neue Teammitglieder. Wir suchen starke Persönlichkeiten, welche wissen, dass das Verlassen der Komfortzone Erfolg bedeutet und eine positive "we can do it" Einstellung mitbringen.​