Working in a digitalized world
We support you on the way to the digital workplace.
Working has changed with the digitalization of our environment. Our mission is to find and implement the right solution for the modern workplace in your company.
We show you all available options: From implementation with Office 365 and Sharepoint with on-board resources to industry-specific corporate platforms for the highest standards of compliance and data protection. For many companies it is worthwhile getting the modern workplace as a cloud service.
We would be happy to advise you personally. In a structured process, we work together to realise the potential for the digital workplace in your company. Together we create your modern workplace, which makes you more efficient and flexible.
CHF of cost savings per employee per year
Empower employees and release internal know-how for innovation and customer benefit
successfully implemented customer projects with over 100.000 users
Digital workplaces with all possibilities:
Quality Management Systems
We support you and your team in bringing digitalization into your culture.
Successful digital transformation is the key to tomorrow's success in all industries. All aspects of your business are important. The business models and business processes, methodological competencies, the culture and, last but not least, the effective use of technology. We analyze the status quo of your company and meet you where you are. In doing so, we take into account the size, the industry and the digital maturity of your company.
Would you like to know more?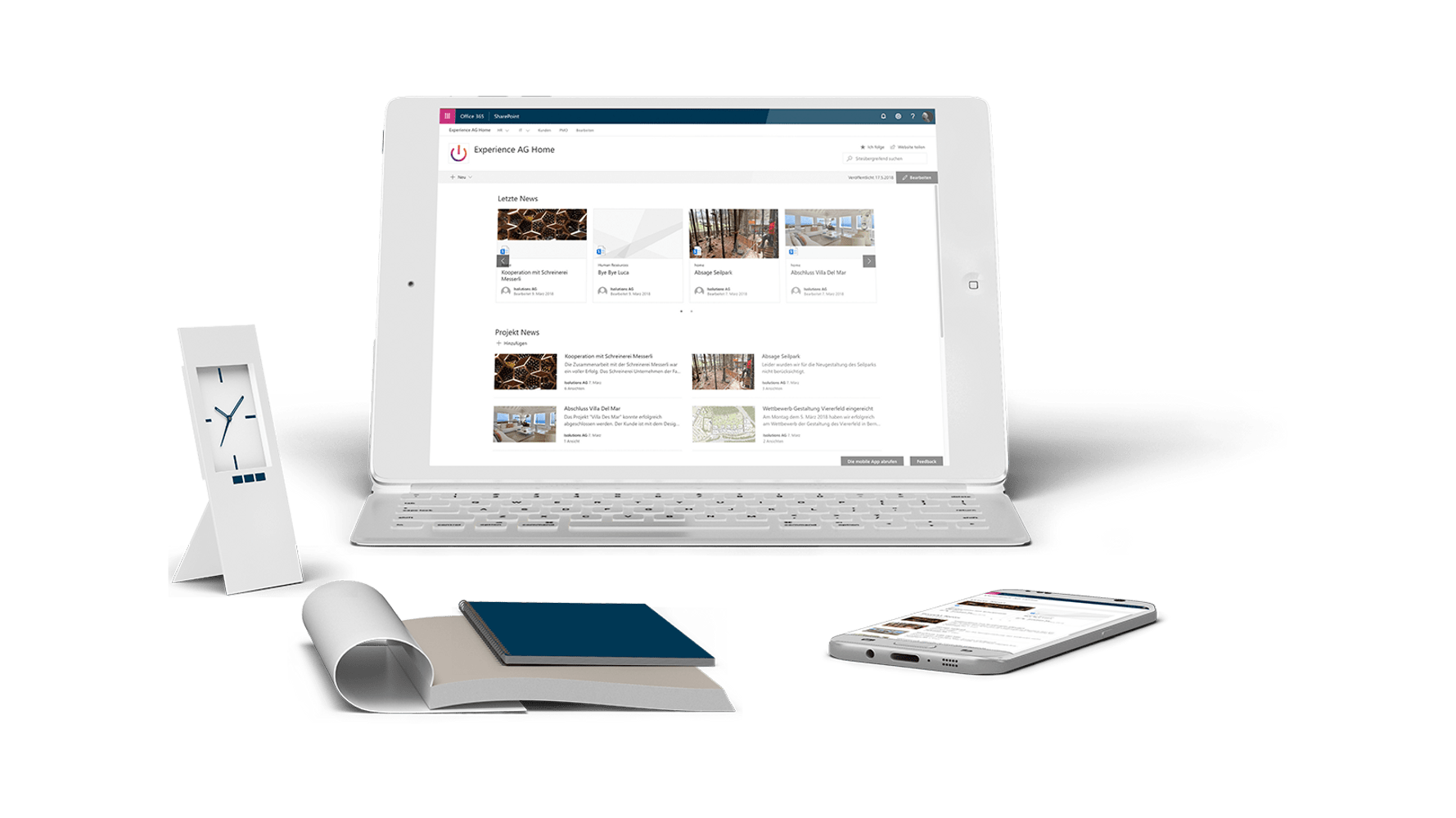 Encourage the exchange of information among your employees with an intranet solution based on SharePoint and Office 365.
The "out-of-the-box" intranet quickly and easily transforms your SharePoint and O365 into the workplace of the future. We also offer Wizdom, Valo and Sharespace as intranets. For companies that need more, the tools can be expanded as needed.
With the Intranet as a Service from ahead, your employees experience a new way of communication. With the ahead intranet everyone is always informed – regardless of their current work location or device. Create a new working world for your employees.
Increase productivity and creativity and promote cross-team collaboration – the digital workplace becomes real.
We design and implement collaboration platforms based on Microsoft Teams and SharePoint for you. We also support you with industry-specific challenges and have experience in implementing them in an international corporate environment.
We advise companies on digital collaboration and support you in making targeted use of existing knowledge. This promotes team spirit, productivity and corporate culture.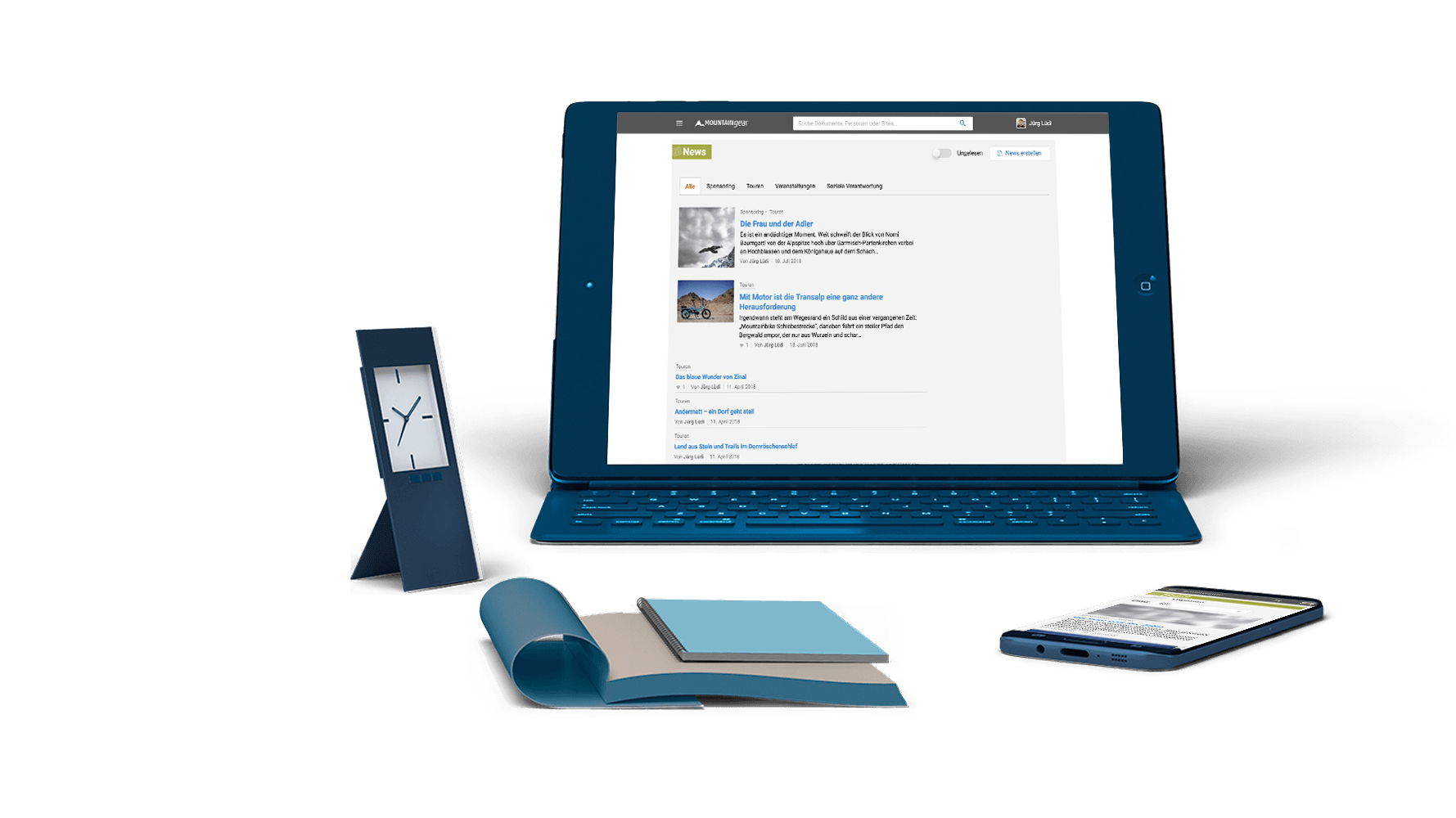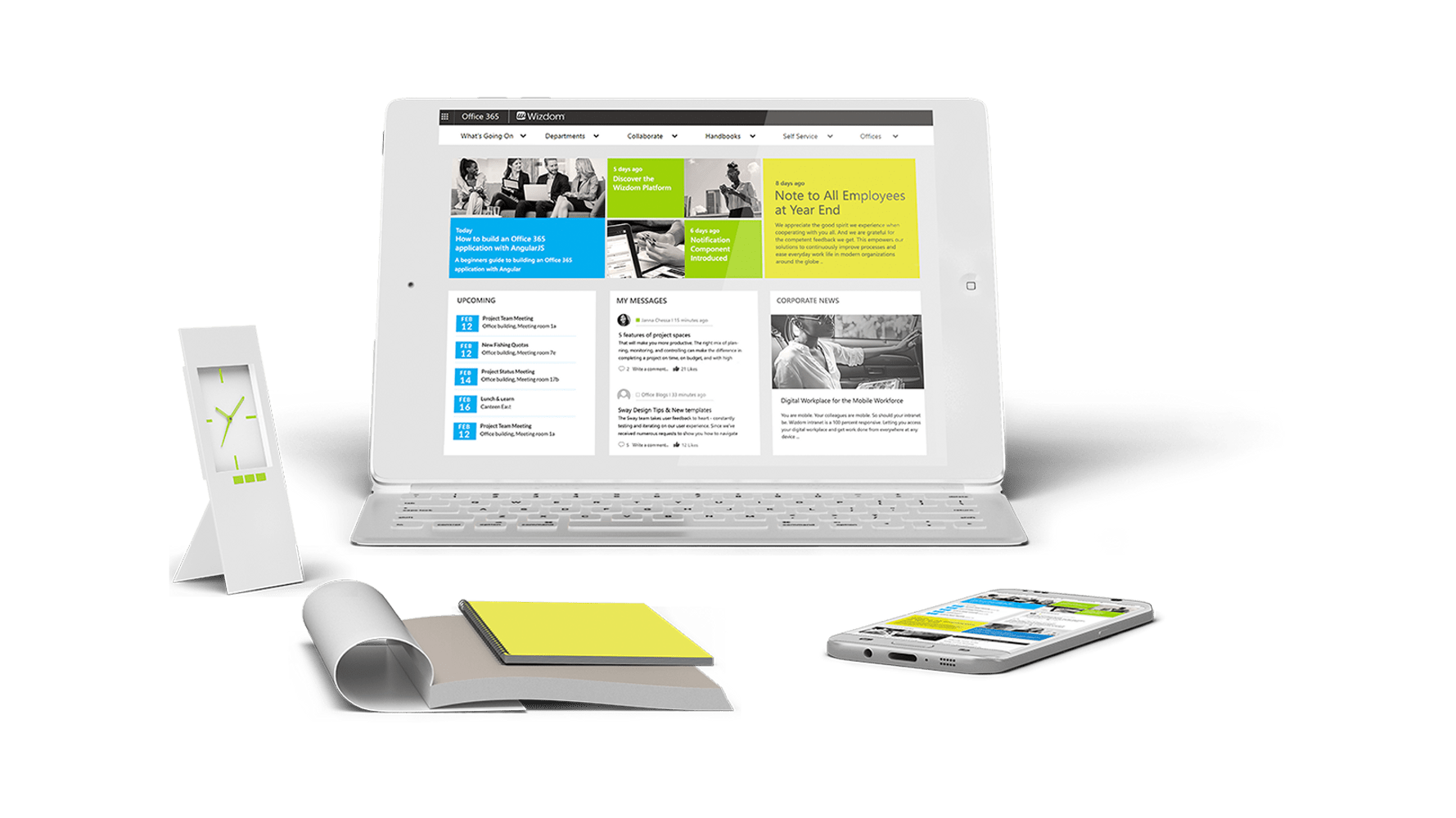 Our digital document management helps you with the filing structure as well as the creation and management of all documents in the company – from the first draft to archiving.
Digital document management keeps the filing structure clean and consistent. The documents remain searchable at all times by capturing metadata. Additional information such as confidentiality or status of individual documents can be captured directly. The process is controlled centrally in one place from the creation of the template to the archiving. With document management, you store documents decentrally and can manage them centrally.
With individualized business applications you can increase productivity within your company.
By smartly merging the various Office 365 building blocks such as SharePoint Framework, Power Apps and Microsoft Flow, you have access to the entire range of Microsoft technologies. These can be embedded in various interfaces. In addition to standardized business apps, we develop individualized processes for you that are tailored to your needs.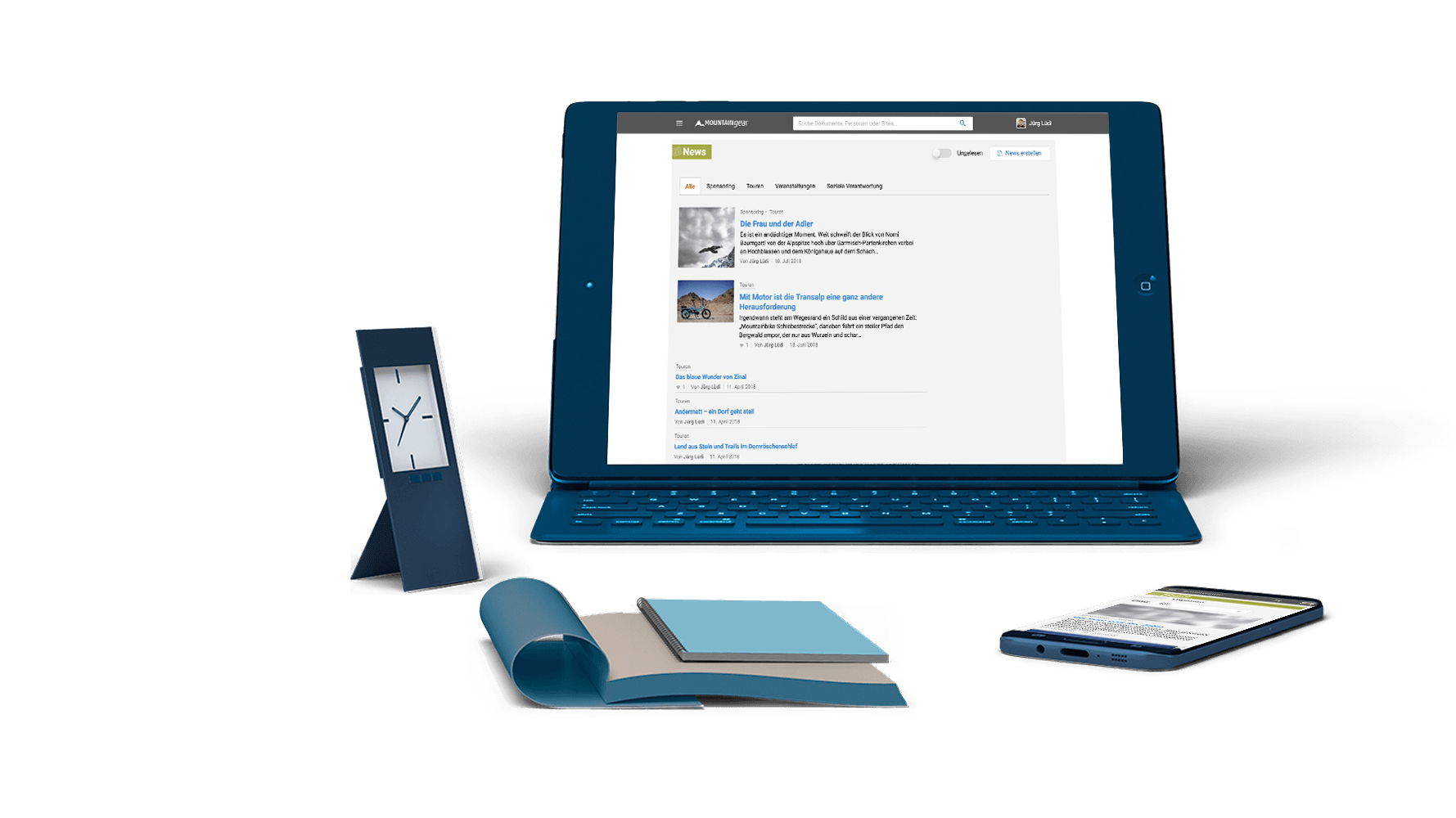 Flexible cooperation with the latest technologies and equipment at a transparent monthly fixed price.
With our "as a Service" offers you can modernise your workplace in a short time. With Workplace as a Service your IT is in good hands. On request, you can obtain modern equipment without having to invest in hardware or software. With the Microsoft SurfaceHub and Roomz you can transform meetings into multimedia experiences. The equipment is flexible and adapts to changes in the company.
Increase your efficiency, reduce costs.
Would you like to know more?