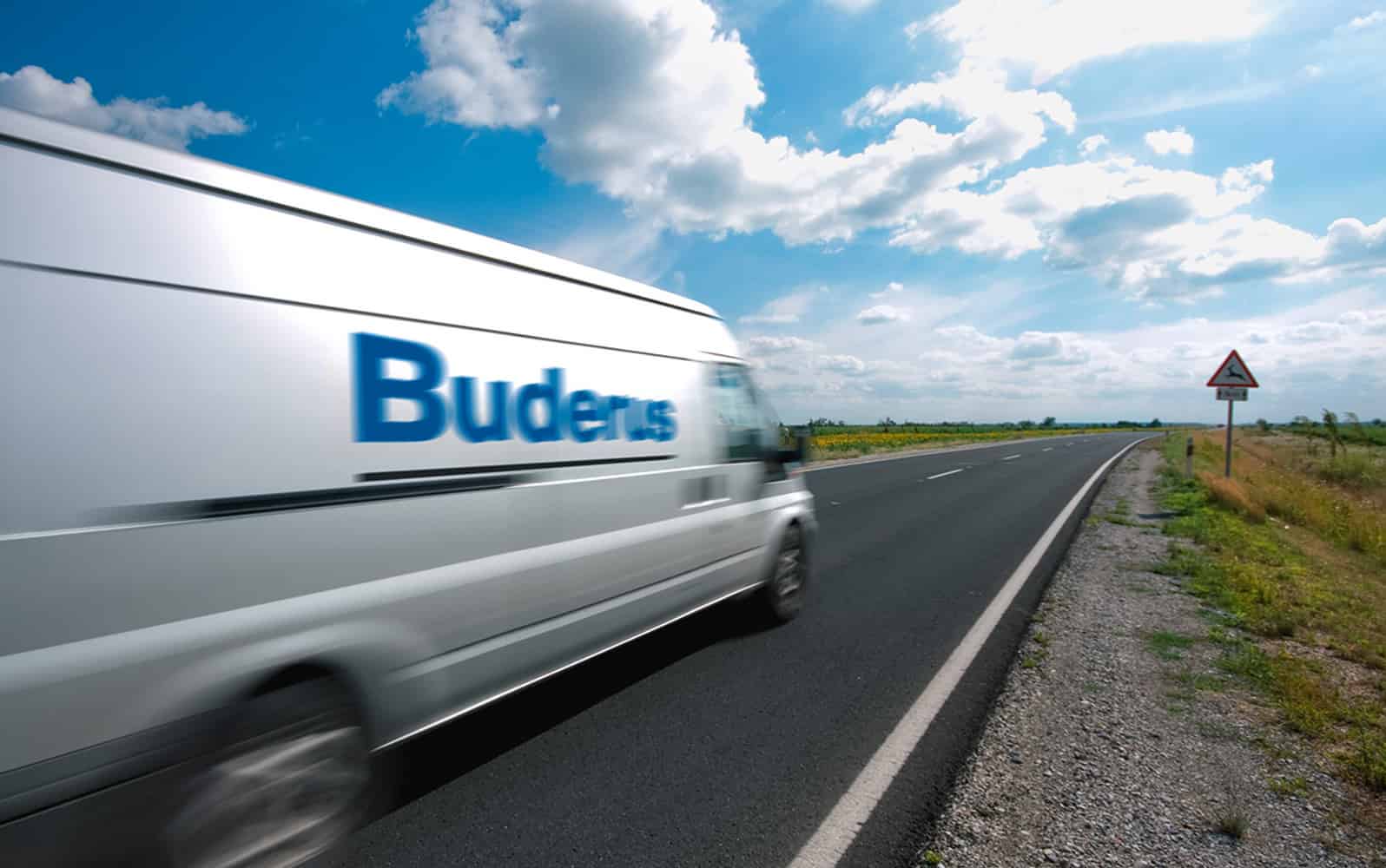 Comfortable use of
2500 documents thanks to tablet solution
The tablet based solution guarantees access to all technical documents anytime and anywhere
Buderus Heiztechnik AG offers a comprehensive product range for the installation of heating systems. The extensive range of products for heat generation and heat distribution enables individual solutions for almost any heating technology requirement. Buderus operates internationally, has ten locations in Switzerland and is part of the Bosch Group. Of the approximately 200 employees, around 60 customer service technicians are on site with customers every day.
Documents always up-to-date
Documents always available
Due to the extensive range of products, the service technicians had to carry all documents in printed form for each application. The documents weighing more than 15 kilograms were stored in seven federal files. In addition to the high weight, a great deal of effort was also required to keep the documents up to date. New documents had to be exchanged and filed manually. Buderus wanted to simplify the customer service department's daily work with the help of an electronic solution, reduce the internal coordination effort and at the same time increase quality.
In an agile approach, isolutions has implemented a SharePoint based DMS solution. All technical documents were digitalized, supplemented with metadata and structured and stored in a document library in the sense of a digital product catalogue. In addition, a mobile app was made available to the customer service technicians, which allows them to access the documents at any time by touch operation. The technical documents are maintained on the basis of Microsoft SharePoint. All documents are stored once centrally and can be used on different devices. If new documents are entered or existing documents are renewed, they are automatically synchronized to the tablets. The central administration ensures that the documents are always up-to-date.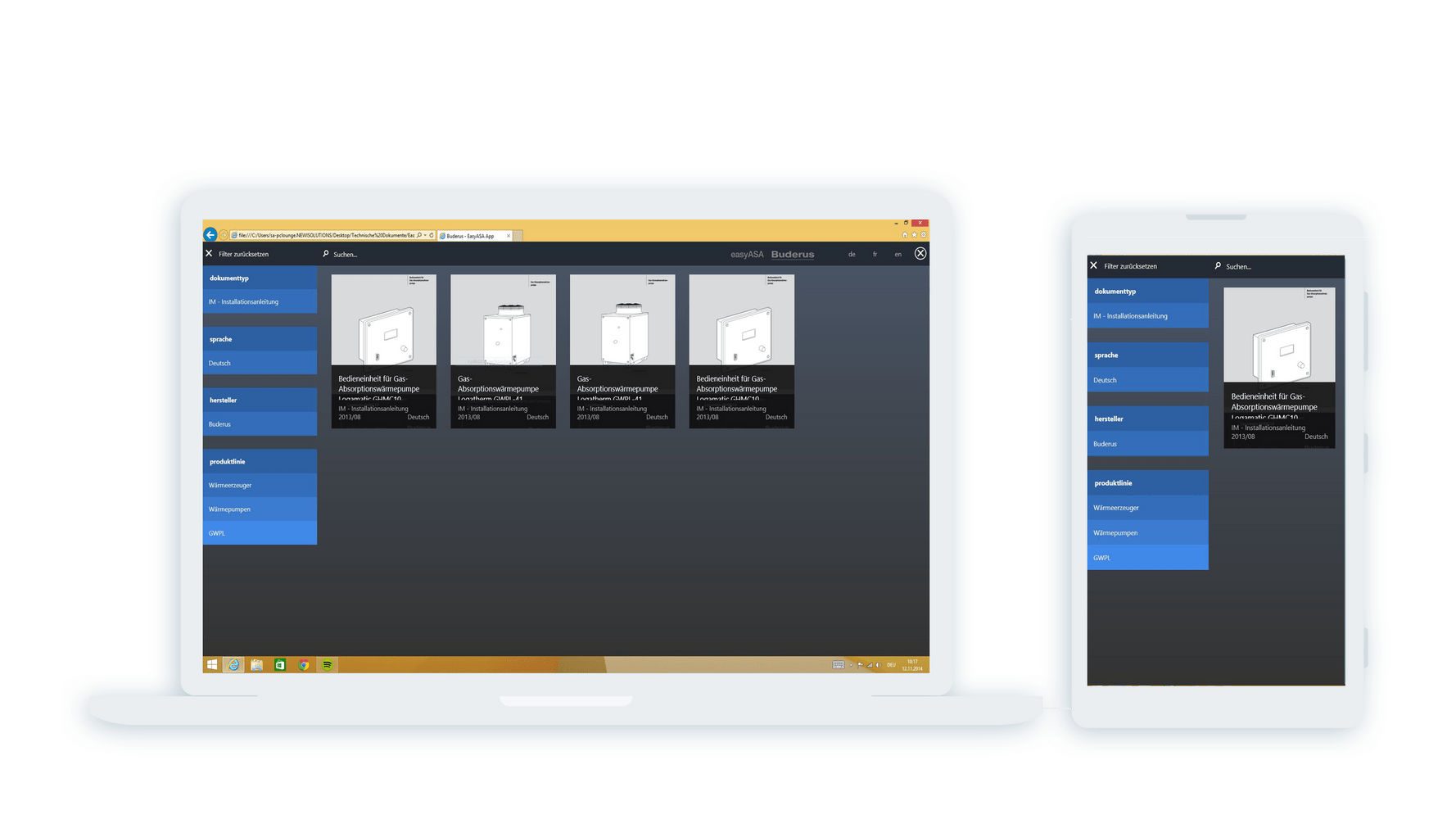 "With the introduction of SharePoint, we have digitalized all technical documents. This simplified maintenance and the updating effort and significantly increased quality. Our customer service technicians have an even more professional appearance towards our customers".
Beat Bähler, Product marketing/IT, Buderus
The tablet solution with unlimited mobile access eliminates the need to carry heavy documents.
With the app, the documents can be used conveniently from anywhere and offline.
Thanks to automatic synchronization, employees always have access to the latest instructions.