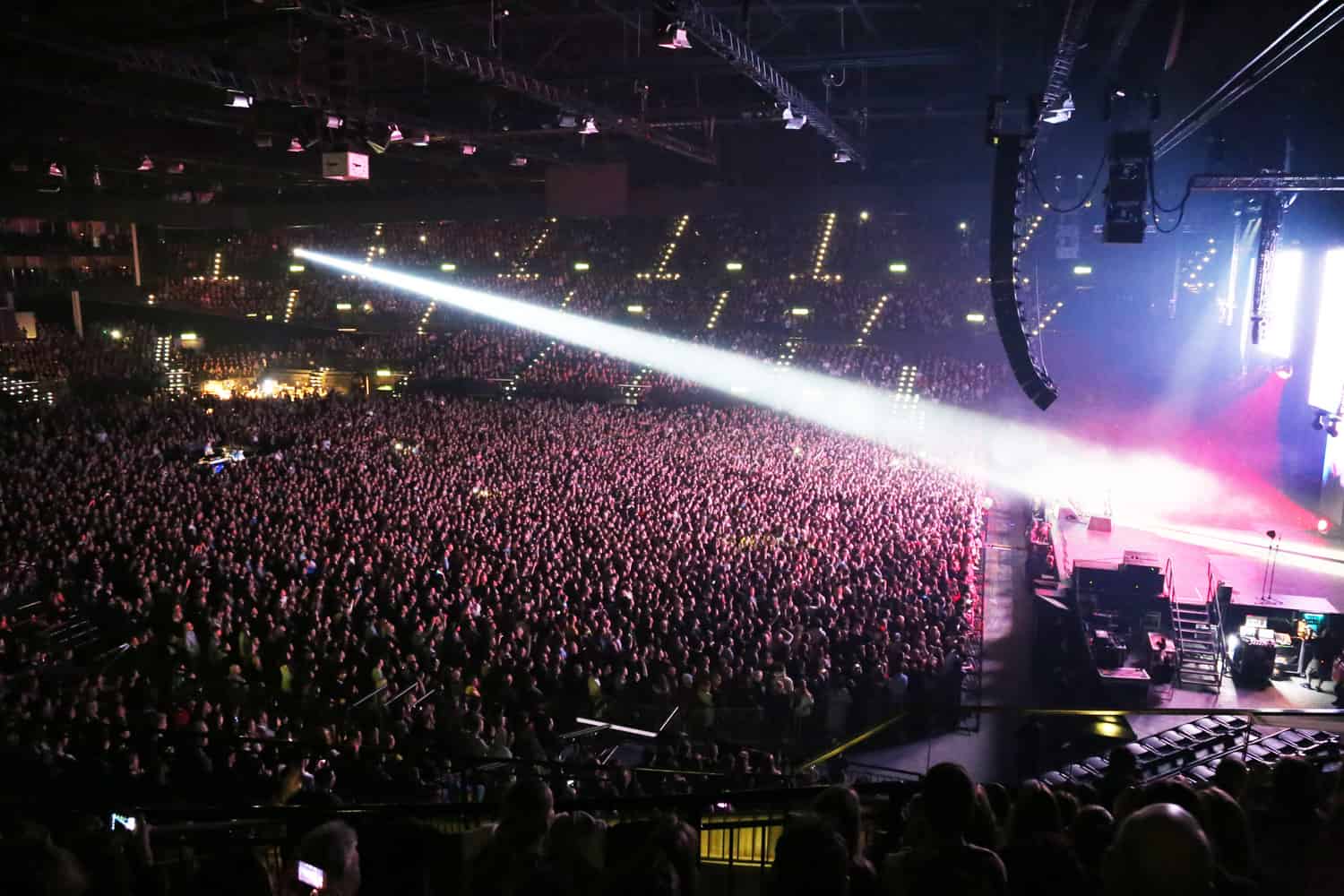 Comprehensive customer view with Dynamics 365
The Hallenstadion is the largest multifunctional indoor location in Switzerland and has room for around 15,000 spectators. More than 1 million people flock to the stadium every year to take part in cultural or sporting events. The Hallenstadion is also the home stadium of the ZSC Lions ice hockey club. AG Hallenstadion employs 25 full-time and 250 part-time staff to ensure the organisation of its events.

Structured and current data
As a leading event hall, AG Hallenstadion has a broad customer network with event organisers, corporate customers, partners and suppliers. In order to remain competitive, it is important to know your customers well. In the past, the Hallenstadion worked with different data pools that were not uniformly structured. As a result, it was not possible to maintain master data centrally and comprehensively, which led to time-consuming processes and lengthened internal communication.
In a workshop the exact needs and goals of the AG Hallenstadion were determined. It quickly became clear that all data had to be in "one pot" so that the administration could be made efficient and clear. In addition, a platform was to be created that would enable a 360° customer view. Dynamics 365 was the perfect solution for this! isolutions introduced Dynamics 365, thus replacing the Amadeus program (room bookings) and integrated it into the Abacus program (invoices). Now all data flows into Dynamics 365, which gives our customer a 360° customer view. Master data management is now uniformly structured. As a result, the sales processes, for example, are much more efficient.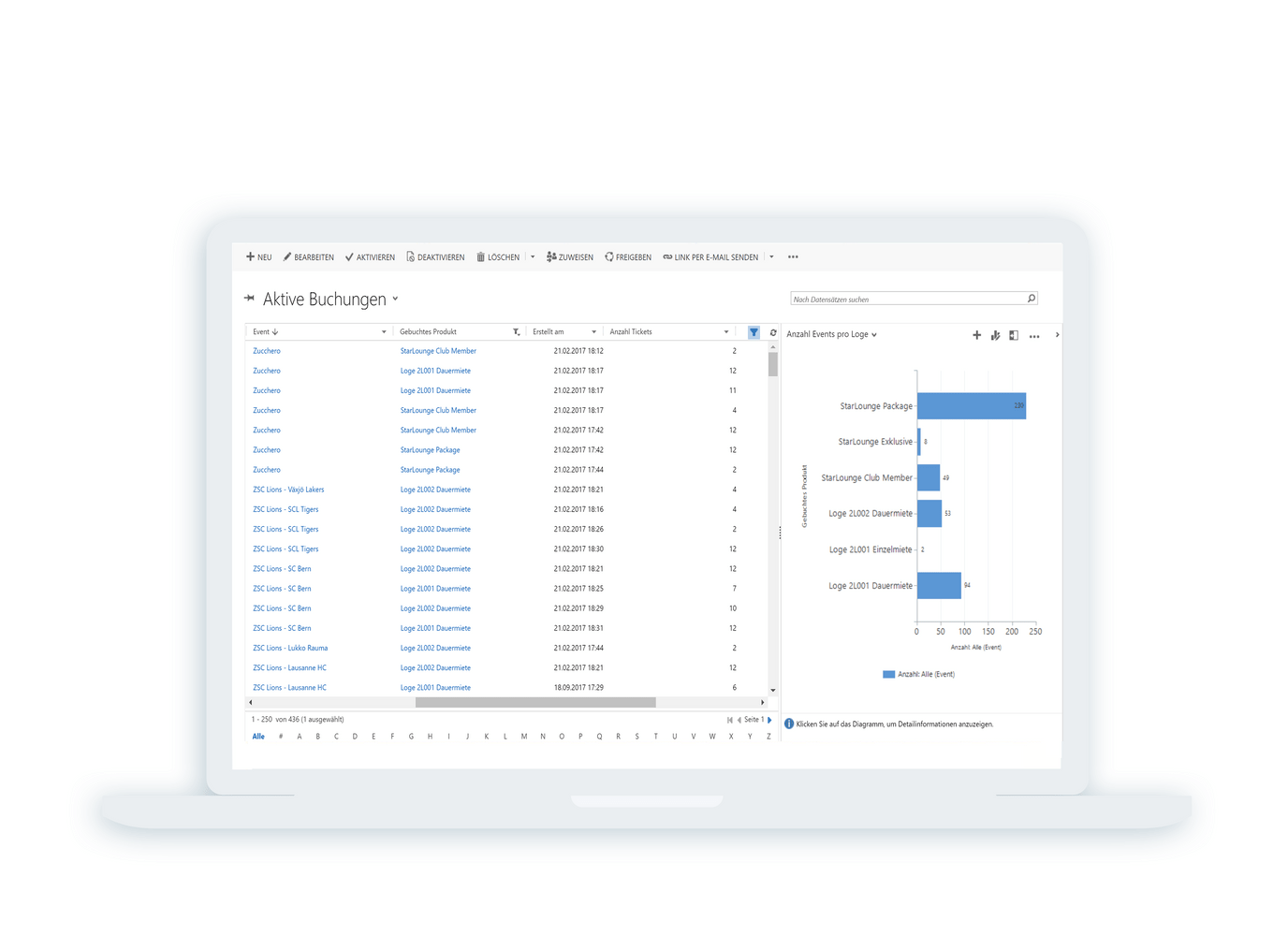 "Thanks to Dynamics 365, consistent customer proximity is ensured for our B2B customers. This enables us to further consolidate and expand our position as the leading event hall in Switzerland".
Felix Frei, CEO AG Hallenstadion
360° customer view thanks to central master data maintenance
Creating and editing contracts is now much less time consuming, as all contracts are stored in the same tool
Master data is now structured and can be managed comprehensively, so it is always up-to-date and processes are efficient