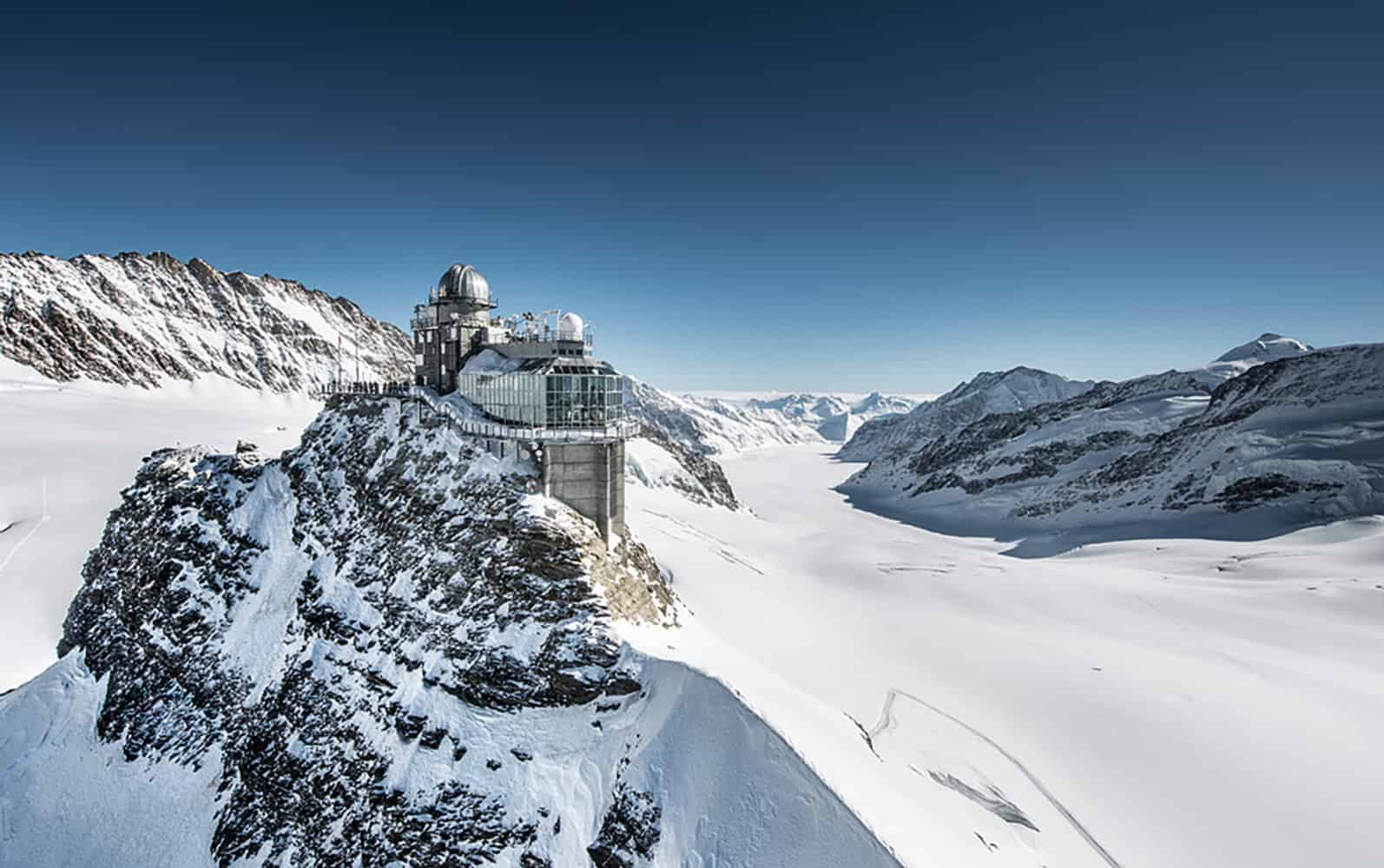 Handle large projects digitally
External project management with municipalities and architects based on SharePoint
Jungfrau Railways is made up of nine subsidiaries and employs a total of around 800 people. The group's main activity consists in operating excursion lifts and winter sports facilities in the Jungfrau Region. Customers are offered an experience in the mountains and on the cable car. The most important offer is the trip to the Jungfraujoch – Top of Europe. An intranet was to be introduced to optimize internal communication in Jungfrau Railways.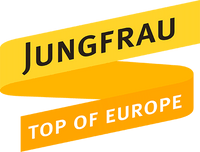 Employees on the work platform
central platform for collaboration
Jungfrau Railways have big plans for the V-Bahn project. Both the Eiger Glacier and the Männlichen are to be made accessible and travel times to the ski area and the Jungfraujoch are to be significantly reduced. For this multi-million euro project, in which a wide range of players such as municipalities, architects, employees and others are working together, high demands are being placed on a digital working platform. Jungfrau Railways wanted to provide a platform on which cooperation between all the stakeholders could be handled easily and efficiently. An intranet was also to be introduced to optimize internal communication within Jungfrau Railways.
Together with isolutions, Jungfrau Railways have created a collaboration platform for cooperation in the V-Bahn Jahrhundertprojekt. This platform was then rapidly expanded in order to handle other projects. The isolutions collaboration suite merges with the intranet, which was also introduced. Users can, for example, access their personal, frequently used work areas directly from the intranet. The isolutions collaboration suite enables users to easily create new workspaces, authorize internal and external users to access them and ensure the lifecycle – all without having to rely on IT.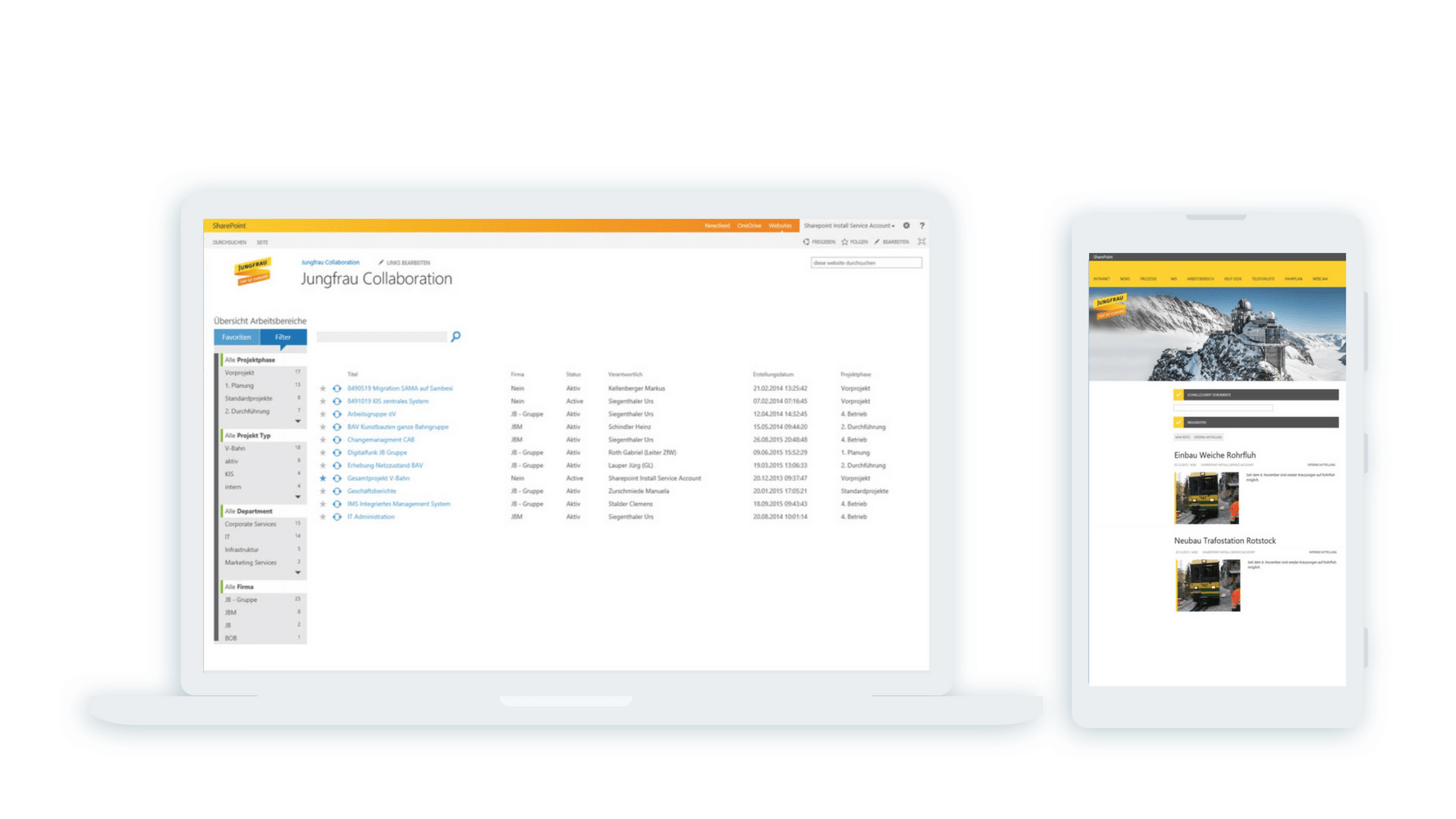 "The collaboration solution provides a reliable platform for the V-Bahn project to ensure the successful cooperation of all project participants. In addition, the intranet creates an internal company identity and a modern basis for collaboration".
Patrizia Bickel, Head of Corporate Services, Jungfrau Railways
The internal and external users have a central platform for collaboration. Sending emails with file attachments, different file versions and merging documents are a thing of the past. A solid system based on SharePoint, in combination with the collaboration suite, support Jungfrau Railways in its most important project, which will bring great benefits to the entire Jungfrau region.