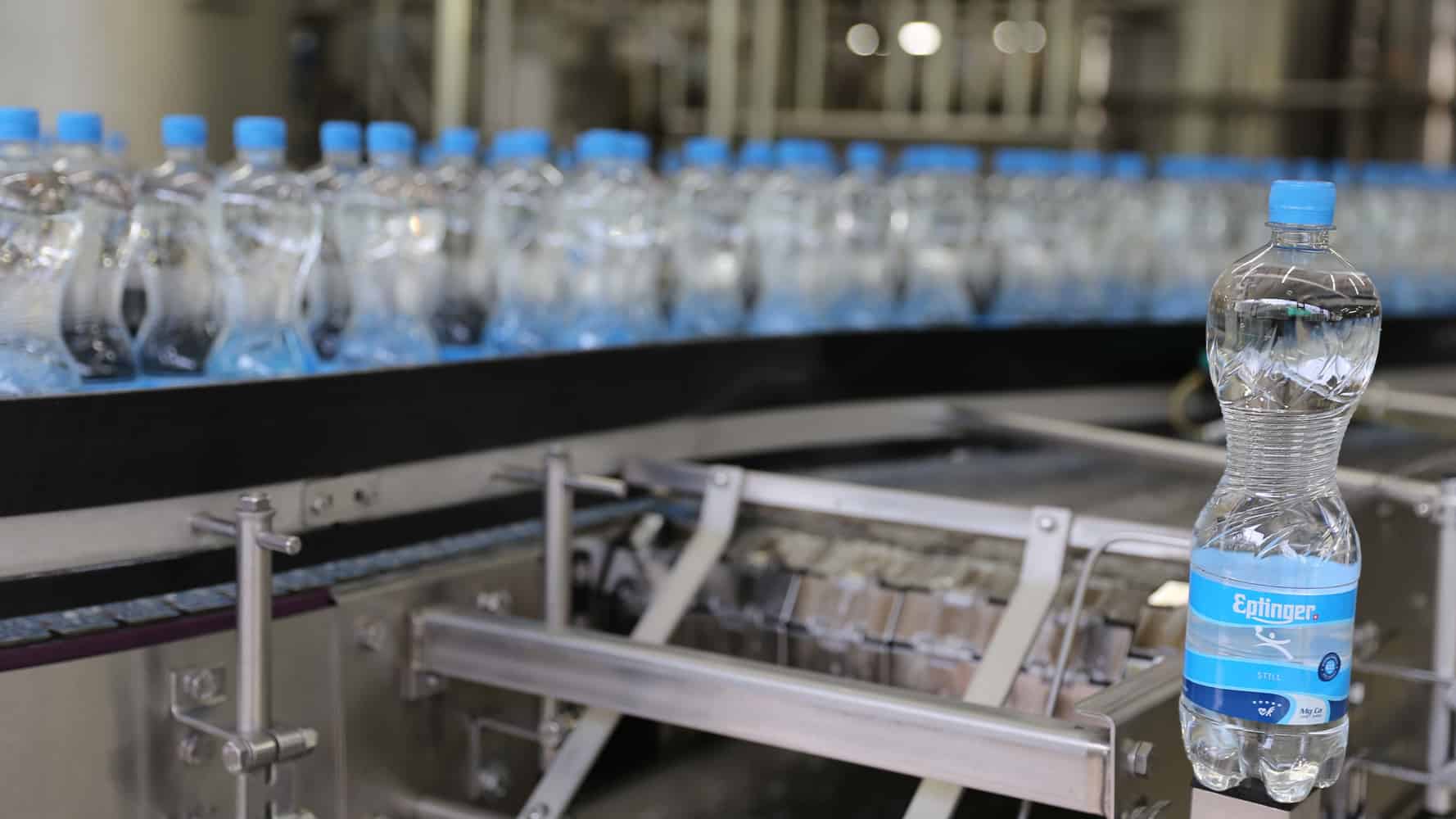 Eptinger Mineralquellen AG
Refreshingly efficient sales processes
The "Eptinger" brand is one of the traditional Swiss mineral springs. With 65 employees, Mineralquelle Eptingen AG is the largest independent manufacturer in this country. The family business has been supplying mainly the German-speaking part of Switzerland since 1899. In addition to Swiss consumers, the company's customers also include restaurants and businesses. The company's headquarters are in Sissach, with production in Eptingen and Lostorf.
Customer management was not necessarily one of the strengths of the business software used. For this reason, Mineralquelle Eptingen had been using CRM software for some time: an individual solution with a limited range of functions. "We were able to gain initial experience with it, but quickly reached our limits," recalls Damaris Buchenhorner, Marketing Manager at Mineralquelle Eptingen AG. For example, only one contact person could be stored per contact. Customer-related evaluations were only possible – if at all – via a complicated data export to Excel. "We could only do limited use of our customer information," says Damaris Buchenhorner looking back. At the beginning of 2014, the company decided to switch to a modern system.
The new CRM software should not only be user-friendly, but above all flexible. "We don't know what the IT world will look like or what our requirements will be in a few years. It was therefore important to us that the new software would adapt to future changes," explains Marketing Manager Buchenhorner. To avoid a costly installation on site, cloud services were at the top of the wish list.
Salesforce.com, Sage CRM, update Software – over the weeks, the company has hosted just about every vendor with a reputation in the CRM market. There was no solution that really warmed them up. "Either the user guidance failed or it didn't fit on the interpersonal level," says Damaris Buchenhorner. In addition, many providers turned away when it came to individual processes. With Microsoft Dynamics CRM Online, on the other hand, everything fit: The employees from sales and marketing have been working with Microsoft Office for years, have internalized user guidance and functions – sometimes even in their private lives. Dynamics CRM is not only similarly structured, but is also part of the Office package as an add-in to Outlook.
"With things you know, there are fewer fears of contact. The employees have familiarized themselves very quickly – and that with a rather low training effort", emphasizes Buchenhorner. Other important factors were the high investment security and the large selection of standardised additional modules with which the CRM software can be upgraded if required. The Microsoft Dynamics CRM partner isolutions AG was awarded the contract for the implementation.
The go-ahead for the implementation was given in February 2014: "Actually, we initially only wanted to transfer the existing processes to Dynamics CRM Online. But the cooperation with isolutions went so smoothly that we immediately took the next step. We were surprised how easy it is to implement adjustments and have been continuously expanding the system ever since", emphasizes marketing manager Buchenhorner. Initially, the focus was on classic sales and marketing processes such as contact management, sales reports or the development of the product matrix. In the meantime, employees can also find current customer complaints in Dynamics CRM Online.
Now that the introduction phase is complete, the focus is on fine-tuning. The project team is currently working on adapting the sales process to the specific operational requirements. Currently, around 15 employees in sales and marketing are using the CRM software. In addition to notebooks and Microsoft Surface tablets, smartphones are also used.
"Thanks to Dynamics CRM Online, no process today is left lying idle or even forgotten for a long time.
Damaris Buchenhorner, Marketing Manager, Mineralquellen Eptingen
With Dynamics CRM Online, Mineralquelle Eptingen succeeded in eliminating the information islands in the sales department. Today, employees have significantly more information at their disposal – in a timely and transparent manner. "In the meantime, every employee can enter new information himself. This is practical and leads to higher data quality," emphasizes Damaris Buchenhorner. For example, the field service on site is able to get an idea of the current status of the customer relationship within a very short time.
Most sales and marketing processes today run much faster – and above all more securely. If multi-stage approvals are planned, such as for credit notes, Dynamics CRM Online reports as soon as something comes to a standstill. "No process today is left lying idle for a long time or even forgotten," says the marketing manager happily. The transparency gained in sales is not only well received by customers, but also by colleagues from neighboring departments: Logistics, for example, can optimize their delivery tours, which saves time and money.
According to Damaris Buchenhorner, the successful project implementation is due to the good and professional cooperation with isolutions: "The chemistry was right from the beginning. We work together in a trusting relationship and are very satisfied".
In an agile approach, the project was quickly implemented in three sprints. A circumstance that did not remain hidden from other departments: In the meantime there are even considerations to use Dynamics CRM in all business areas with external contact. This includes personnel and purchasing.