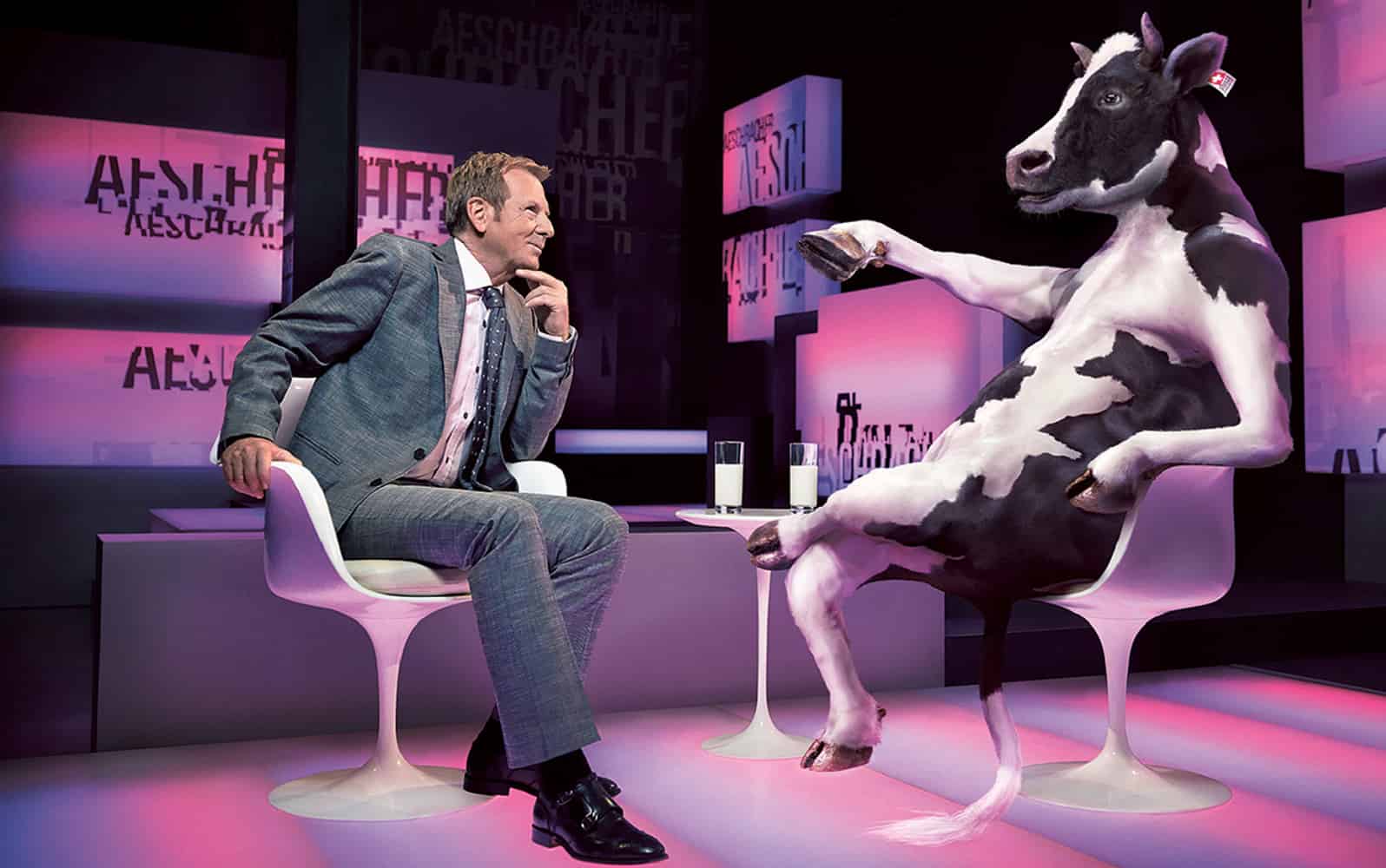 Collaboration & Information Intranet
All relevant information at a glance thanks to personalization
publisuisse SA is the commercial partner and marketer of SRG SSR's media offerings. publisuisse's portfolio includes a wide range of communication options in the areas of classic television advertising, television and radio sponsorship and cross-media communication. With these premium products, publisuisse offers the Swiss advertising industry the highest reach and the best contact quality.

the relevant information at a glance
faster search on the intranet
no media breaks between systems
The existing intranet no longer met publisuisse's requirements. The goal was to offer employees better work support. For this reason, the new concept focused on the user and his work processes. This was achieved through the use of modern technology and a communication and information concept that is oriented on the core processes and at the same time meets the design requirements. The integration of the DMS based on OpenText prevents media breaks and facilitates the publication process.
With the relaunch, publisuisse now has an attractive intranet that is tailored to its needs and facilitates communication within the company. Employees are supported by functions such as project-based collaboration, effective search and social media components. With a technological platform based on SharePoint, the EasyPlanner and the collaboration suite, publisuisse can cost-efficiently supplement and further expand the intranet with additional scenarios.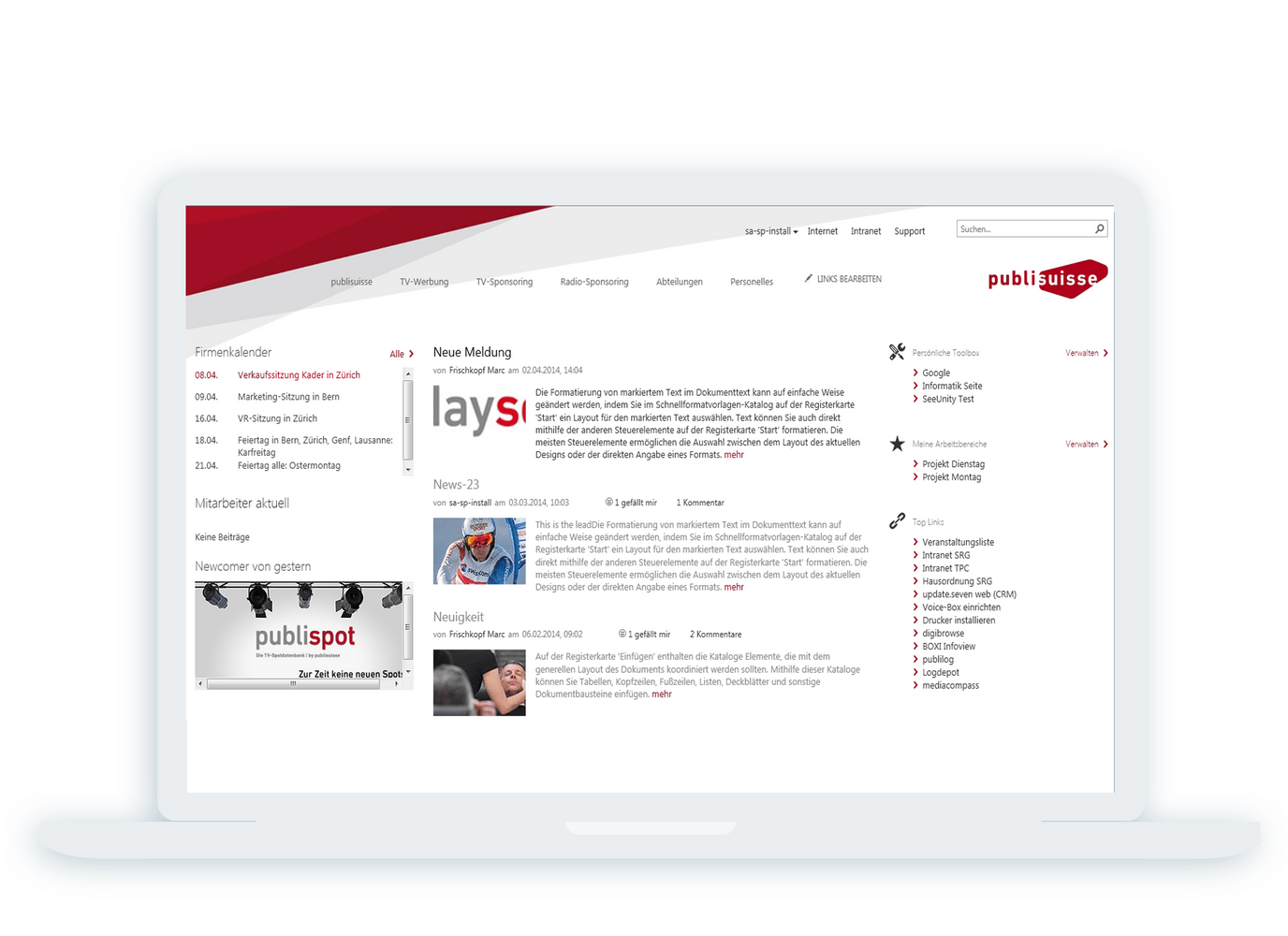 "In connection with the interfaces to the various internal systems, the project presented us with great challenges at times, but these were successfully solved with the help of isolutions.
Marc Frischkopf, IT Product Manager, publisuisse
The company search on the intranet facilitates daily work and reduces the time employees spend on finding information.
The start page, which can be personalised, shows employees only the information that is relevant to them.
The implemented interfaces to the OpenText DMS and the appointment management via EasyPlanner prevent media breaks between systems and simplify work processes.