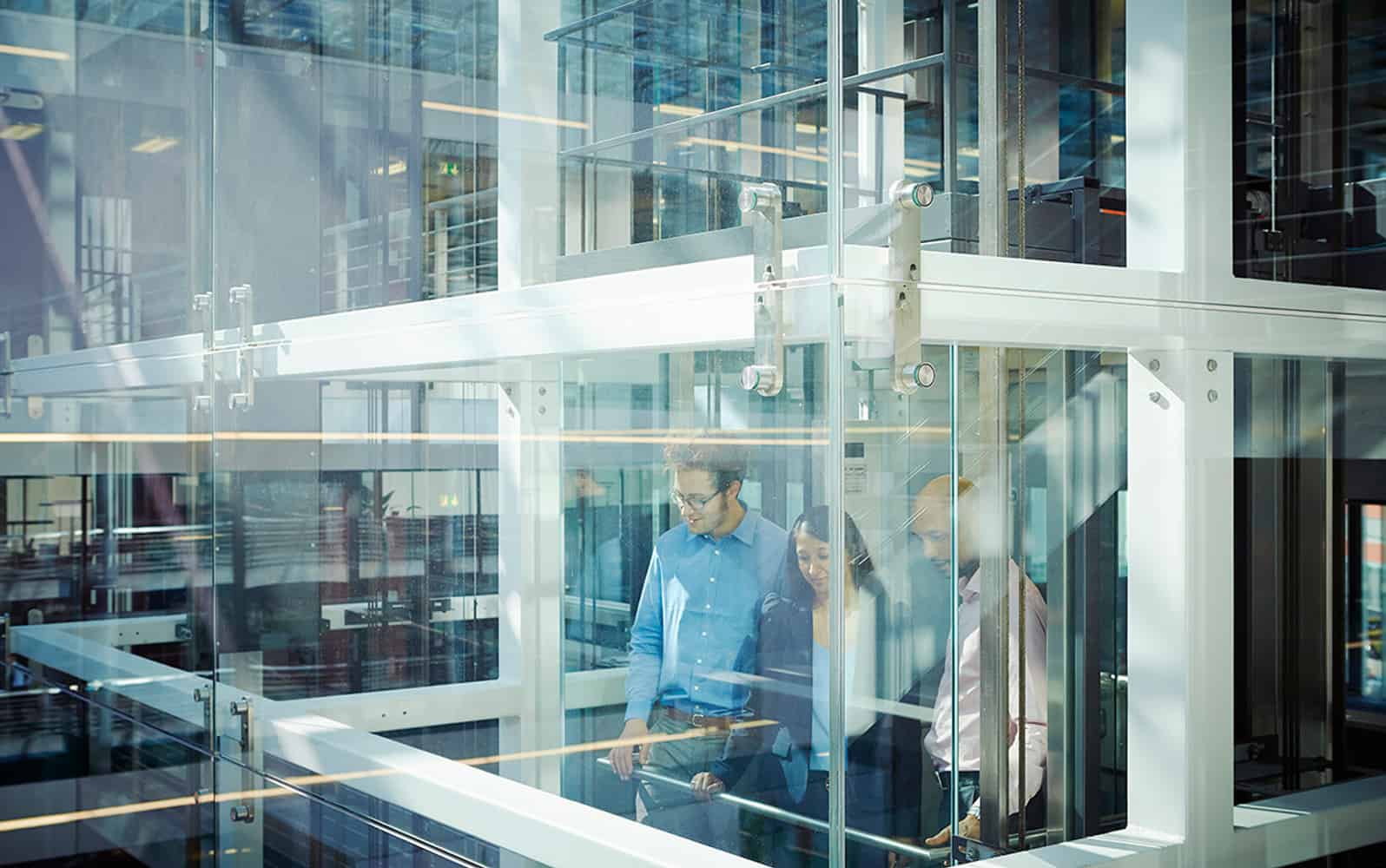 Audit management tool at PwC
An xRM solution for smooth financial audits and increased efficiency
PwC Schweiz ist das führende Prüfungs- und Beratungsunternehmen in der Schweiz. Mit knapp 3000 Mitarbeitenden an 14 Standorten unterstützt die PwC ihre Kunden in den Bereichen Wirtschaftsprüfung, Steuerberatung und Unternehmensberatung.
More effective cooperation
Due to the growing demands on the technically simple and highly limited legacy system, it was decided to rely on a new xRM solution. This should offer a long-term, high-quality solution that also allows for significant expansion. This could take the form, for example, of a second, purely internal bank audit for PwC clients as an extended service. The various stakeholders should be supported along a clearly defined process and automated workflows as well as clear roles and authorisations in the processing of audit findings. In addition, it should be possible to fully automate manual steps that have become necessary due to new regulatory requirements.
Cross-company workflows can be very complicated to handle. An Audit Management System (AMS) enables PwC and its clients to combine the joint audit processes in one tool. From the preparation, the actual findings in the audit, through the approval of the bank managers, to the resolution of the findings and their completion – the entire process is supported by the tool. A complex authorization system ensures that everyone only sees what they want and need to see. The necessary master data with the users and bank information is compiled by PwC in an easily adjustable table and imported into the system via a scribe interface. Finally, reports enable efficient controlling of the work.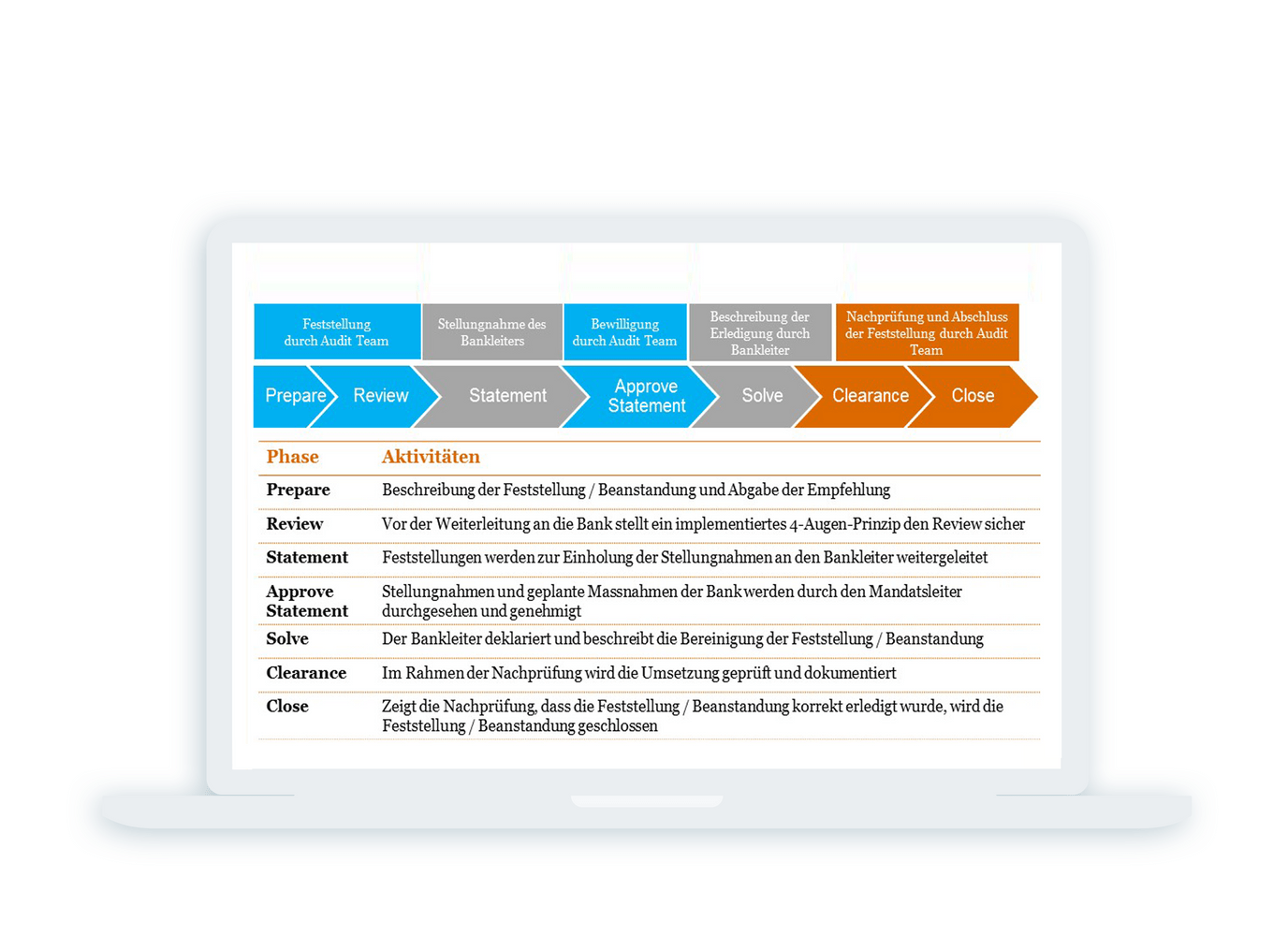 "The Audit Management Solution (AMS) makes it possible to record audit findings in a guided process and offers all parties involved a real-time view".
Nicole Delaval, Project Manager PwC
The AMS application is the key to truly efficient cooperation between the auditor PwC, the client's internal auditors and the banks.
For employees, the tool's management with clear tasks and responsibilities provides clarity and efficiency.
Reporting provides an overview of the tasks still to be performed and enables management to plan resources in a targeted manner. By guiding in the tool and automating complex, manual steps, efficiency can be increased significantly.