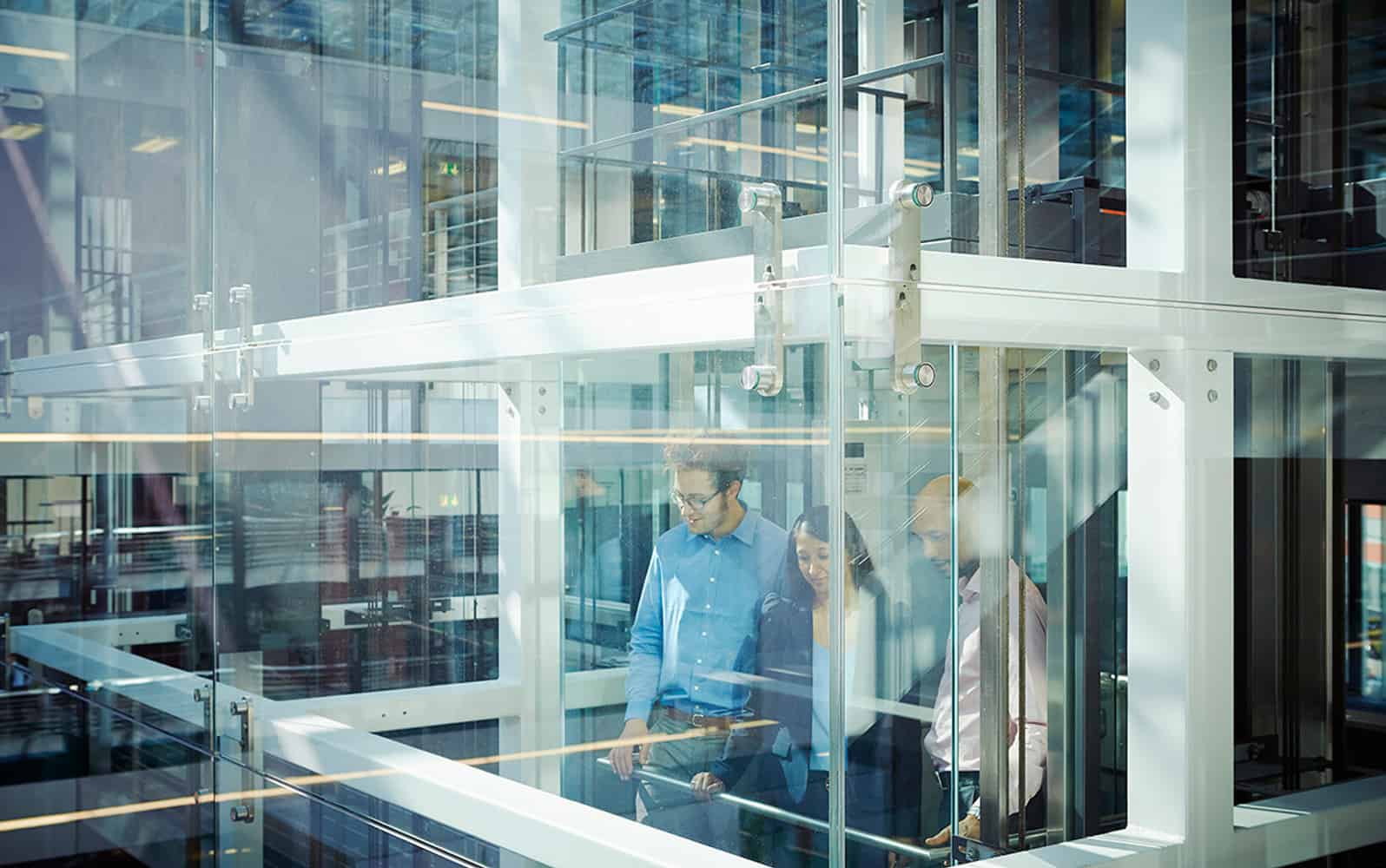 Resource planning for 3000 employees with one click
PwC Switzerland is the leading audit and advisory firm in Switzerland. With almost 3000 employees in 14 locations, PwC supports its clients in the areas of auditing, tax advisory and management consulting.
Optimal planning for thousands of employees
PwC Switzerland has decided to reorganize in order to be ideally positioned for the rapidly changing market. For this reason, resources that were previously organized on a decentralized basis are to be centrally managed in a single vessel – the Assurance Academy. This should lead to a much more flexible, efficient and agile workforce, whose individual strengths and preferences can be taken into account in a holistic planning process. The size of the Academy with thousands of resources and the high density of challenging projects made manual planning not only very costly but also inefficient. In addition, there was a need for greater transparency in the financial planning of projects in order to have better and more proactive control.
MyPlanning is PwC Switzerland's central tool for managing its resources. The application enables any number of resources to be planned at project level over a freely selectable period of time. Directly calculated KPIs show the financial project goals and determine the release process, which is carried out in the tool. It is possible to schedule employees not only by name, but generically by selecting skills and seniority levels. At the push of a button, an automated planning optimization across all projects takes place, which allocates resources, minimizes conflicts and ensures that the right people are assigned to the projects.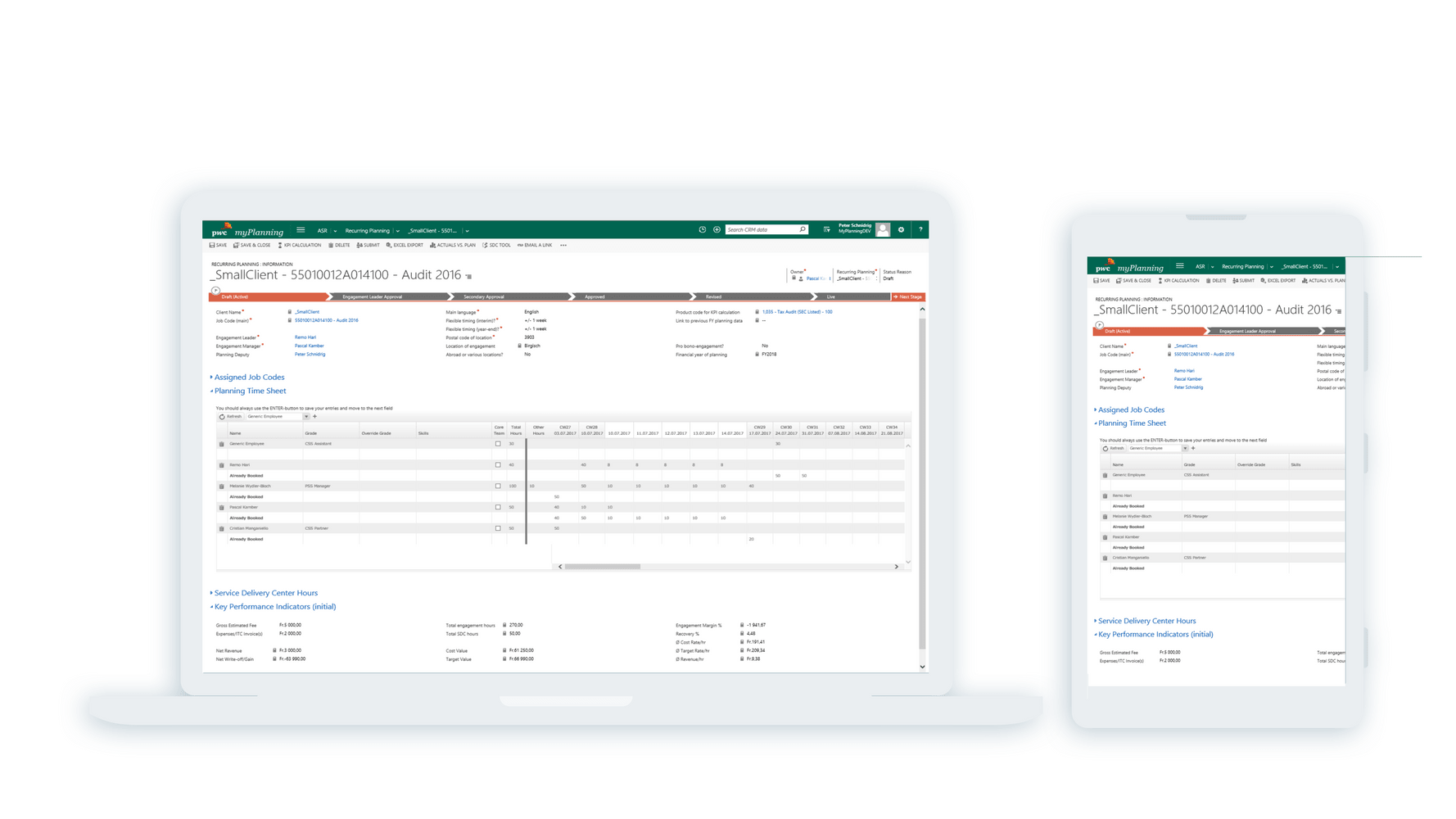 "The new planning tool based on Dynamics xRM allows us to reconcile the diverse demands of our younger employees with customer requirements".
Cristian Manganiello, Project managers and partner at PwC
The optimal planning of thousands of employees is made possible and greatly simplified with the myPlanning app.
The solution saves time in conflict resolution and rescheduling, ensures better resource utilization and reduces the need for personnel. This leads to a significant reduction in costs.
Reporting and approval processes can be enabled at the push of a button: this creates the necessary transparency and significantly supports financial planning.